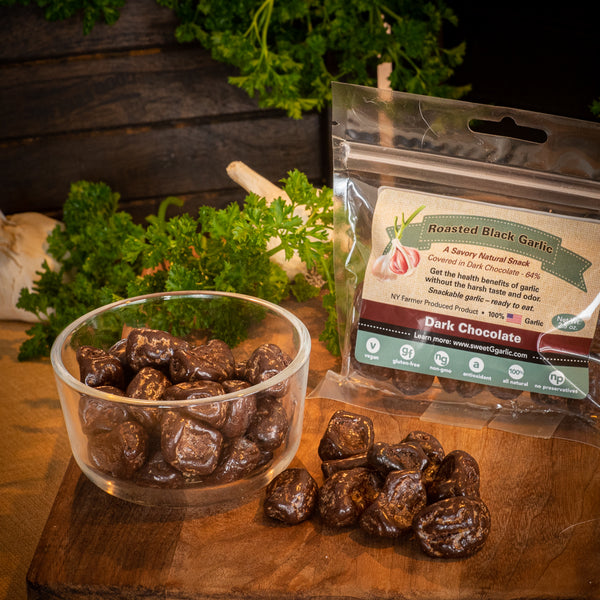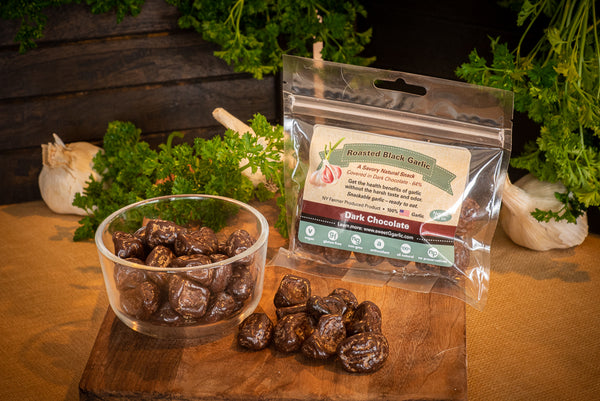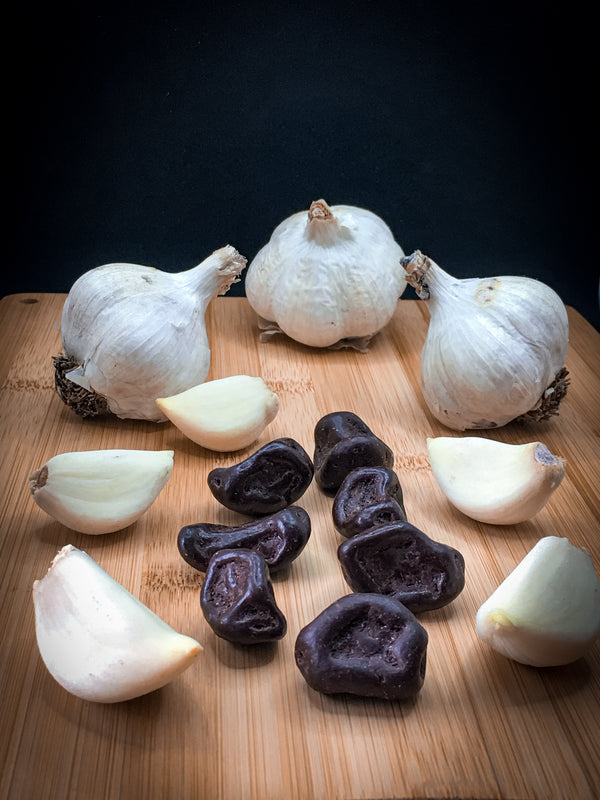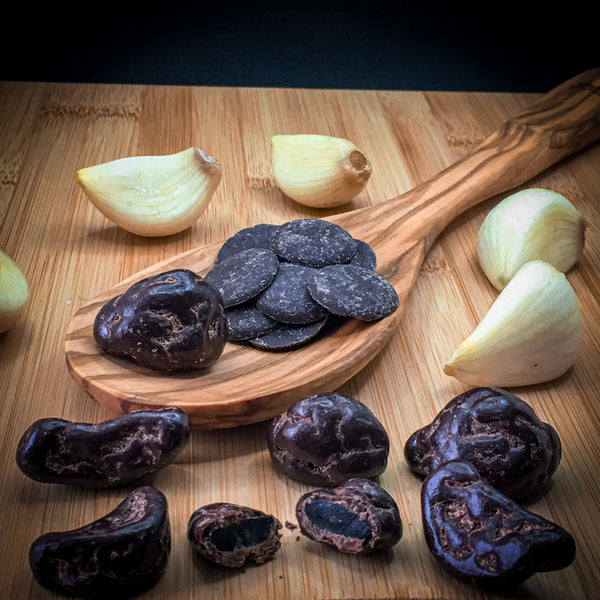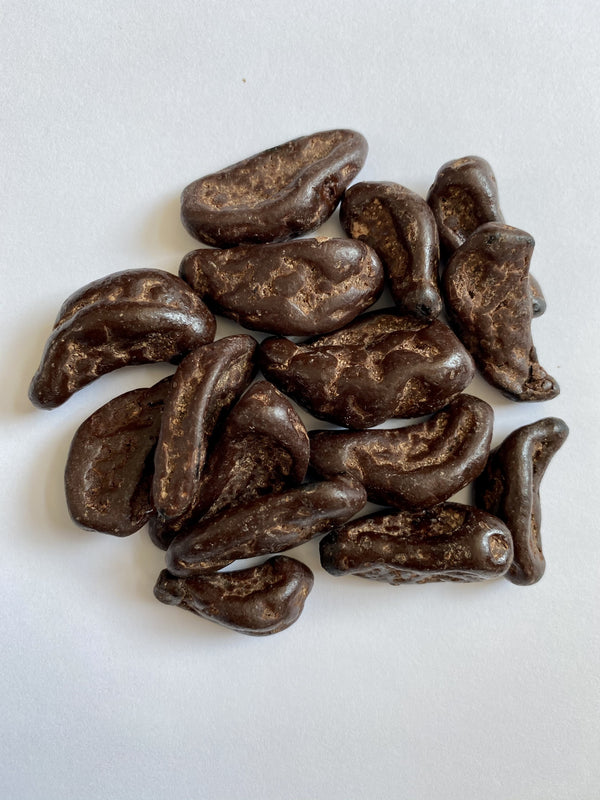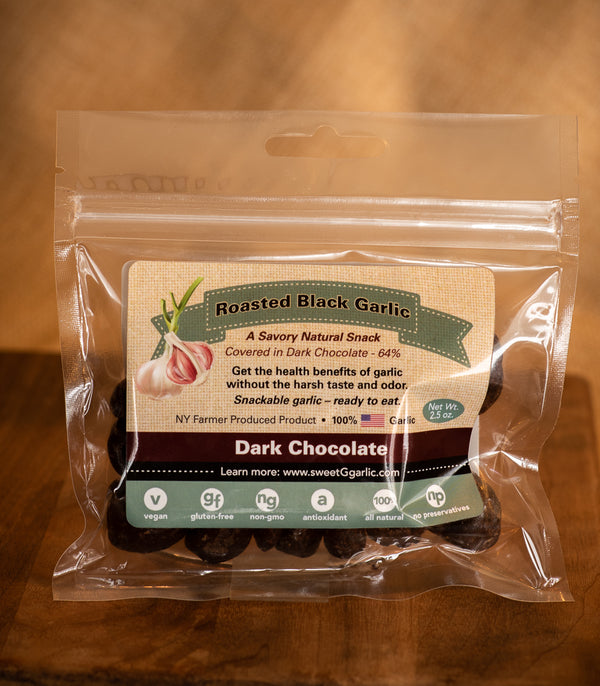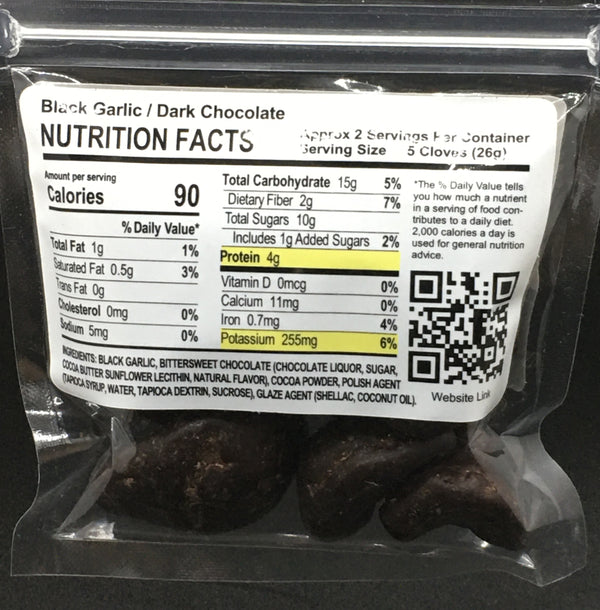 By covering our sweet garlic cloves in rich, dark chocolate, we bring you the health benefits of two superfoods in one snack. The garlic component makes this treat especially beneficial for illness, internal inflammation, and immune system improvement; the dark chocolate component is beneficial for heart health and mood, and is rich in antioxidants and fiber. Overall, this treat is simply delicious and suitable for any occasion, whether snacktime or dessert! We dare you to stop at just one!

Ingredients
Black Garlic, Bittersweet Chocolate (Chocolate Liquor, Sugar, Cocoa Butter, Sunflower Lecithin, Natural Flavor), Cocoa Powder, Polish Agent (Tapioca Syrup, Water, Tapioca Dextrin, Sucrose), Glaze Agent (Shellac, Coconut Oil).
Allergen Information
Manufactured in a facility that also processes milk products.